Lessons & Coaching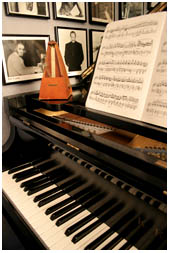 Perhaps you're looking for the kind of teacher that has a wall full of degrees from various universities and accredited musical institutions. The kind that sits in their chair during your lesson, waving a pencil and collecting your money every week. The kind that really doesn't actually do what it is they're trying to teach you how to do, nor cares if you improve or not, or how long you take to do so.
Then again, maybe you're interested in studying with someone who not only has alot of actual touring, performance and recording experience/credits, but someone who currently performs live all over the Bay Area as a soloist or with his various ensembles. Someone who continues to compose, produce, arrange, and perform on CDs and other recordings of various genres of music. Someone who has learned the trade not by studying and reading books, but by having made it a way of life.
I'm only interested in working with you if I feel that I can help you work towards and achieve your musical goals. If I don't feel that I can, I'll candidly let you know, and will gladly provide referrals in hope of you successfully furthering your musical journey and pursuits.
Here are the types of lessons and coaching that I currently offer:
Piano - all styles (jazz, classical, pop, rock, r&b, blues) preferably on an intermediate to advanced level. Generally, I do not take complete beginners, but will review each potential student's individual situation.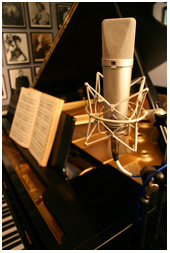 Synth/MIDI - including how to set-up and maximize your rig for your situation, how to program and edit with your synths, creating sounds for your original (or other) music.
Composition & Arrangement - varies with each student's level and project.
Vocal Coaching - I will work with you on all non-technical aspects of singing. Basically, everything on the creative side of the coin. Helping to find and establish your own style. Working with you on phrasing and ad libs, how to spontaneously interact with your accompanist and other musicians while performing, learning when to sing, what to sing and when to leave that space, and most importantly...working with you to help you develop your own original material.
Please feel free to contact me with any inquiries, and best wishes in your musical endeavors!