Olduvai Music and Olduvai Records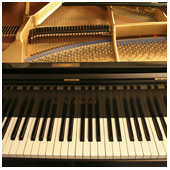 Olduvai Music
Olduvai Music(ASCAP) was founded in 1993 by Jeffrey Chin and Steve Creason because they wanted to establish a music publishing company that reflected both their backgrounds and musical philosophies. Jeffrey is a classically-trained pianist who has spent many years touring and recording with a variety of top contemporary recording artists and entertainers. Steve is a guitarist who has studied music composition at the University of Michigan, San Francisco State University and the University of Southern California. They realize that all the studying, practicing and training in the world doesn't mean a thing if people cannot relate to their music. They also realize the importance of stepping back from a project both to view and listen to it more objectively, and to gain a better perspective of what is really needed. They don't believe in dumbing down their music in order to reach the lowest possible common denominator, whatever that may be at any given time. They produce music that has integrity and will stand the test of time. Just as the Olduvai Gorge in Tanzania is a truly unique place where various factors combined to provide us with an incredible glimpse into the roots of mankind, Olduvai Music produces something that can reach people at the most primal level, yet still engage you sufficiently to continue to evolve.
We have two California locations, San Francisco and Altadena. We always welcome the opportunity to work with original artists, musicians and songwriters.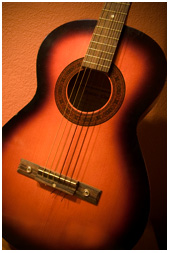 Olduvai Records
Olduvai Records is an independent label that is dedicated to the proposition that all record companies are created equal. That is, equal - until some A&R guy comes along and messes everything up because his boss wants to make money. Lots and lots of money. And the A&R guy knows that the easiest way to get fired is to sign a new unproven act. So he signs the same act over and over and over again, overlooking the tremendous new and upcoming talent that is available. Sound familiar?
That won't happen at Olduvai Records because there are no spineless A&R guys or rich bosses looking to make loads of money. ("We just want to be RICH! RICH! RICH! ... I mean comfortably middle-class", quips Creason.)
Olduvai Records will always remain eclectic and artistically oriented, and will reflect the musical tastes of co-founders Jeffrey Chin and Steve Creason . And that music will always be well-written, well-produced and performed with an edge.
Unfortunately we are no longer accepting unsolicited demos, but if you have some music that you feel is a match for our label, please do feel free to contact us .
Sample and demo reels available on request.